By Boniface Mulu
About 2,000 tree seedlings donated by the JICA Ex-Participants Alumni of Kenya (JEPAK) in partnership with the Japan International Cooperation Agency (JICA) were on Saturday, February 11, 2023 planted at the Katheka Primary School in Kitui West District, Kitui County.
The event, organized by JEPAK in conjunction with JICA, saw 160 fruits trees including avocados, mangoes, oranges, lemons and macadamia planted at the school.
Pupils, parents and teachers took part in the colourful exercise with JEPAK members led by Chairperson Mrs. Agnes Chika.
Addressing the function, Chika who doubles as a medic at the Kenyatta National Hospital, noted that the alumni have many different activities they do in the country including tree planting, medical camps and conferences.
"In January we had an education tour at the Thiba Dam in Mwea, Embu County. We had about 100 JEPAK members plus their families who benefited from the tour," Chika said.
Kenya Forestry Research Institute (KEFRI) Researcher Bernard Kimani Kigwa asked the locals to make tree planting their hobby.
"That is a way of achieving a 10 per cent forest cover in the county and a way of fighting climate change which is very real," Kigwa said.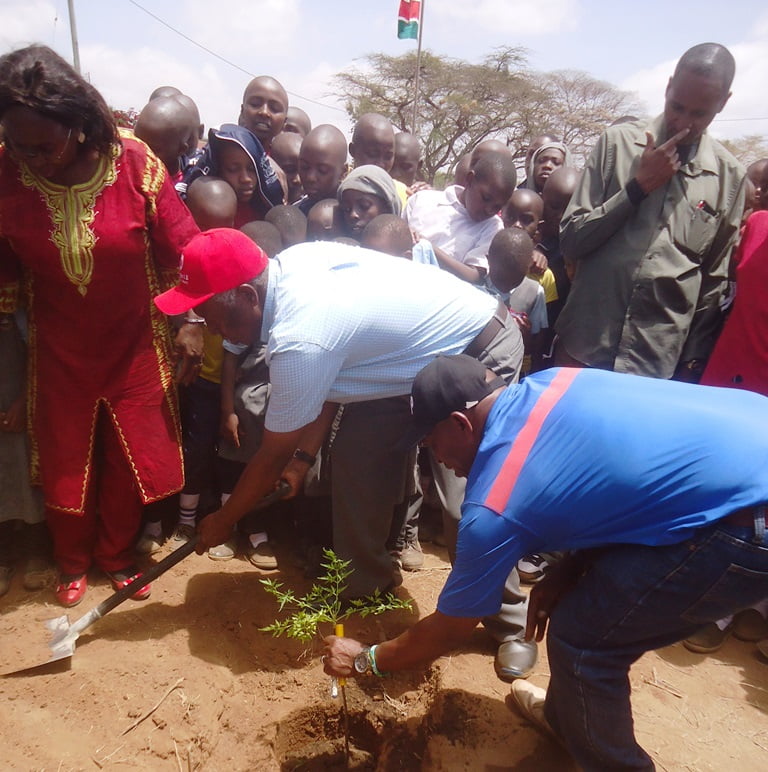 He hit out at charcoal harvesters and woodcarvers for destroying trees in the country.
"They are very skilled in charcoal burning and woodcarving but don't know how to plant trees. Theirs is to destroy the trees that were planted by other people," the KEFRI official complained.
Also in attendance were; JEPAK Patron and National Research Fund (NRF) Chairperson Professor Emeritus Ratemo Michieka, Vice Chairperson Samuel Kiiru, Kauwi Zonal Curriculum Support Officer (CSO) Paul Mwaniki, the school Head teacher Elizabeth Muthusi, BoM Chairman Christopher Ngungu and Kauwi Location Chief Thomas Munyao.
Hits: 239